Dreadful Quiet
A downloadable game for Windows, macOS, and Linux
Environment demo:
A playable environment for a survival-horror game. I've implemented some object interactions, an inventory, a HUD, character animations, and a few more things. Come check it out, and let me know what you think in the comments below.
Controls support gamepads (only tested with the PS4, but should work with others) and mouse/keyboard. Press ESCAPE to reach an options menu. Hold ALT while the app loads to change screen resolution.
This will be a sequel of sorts to a previous game. (An unrelated, extremely cool, very popular game came out with a similar name. If you haven't played it yet, you should. I'm going to re-release ANITW with a new name when I get a chance. It's an old project. It's also public domain.)
CONTROLS (click to enlarge)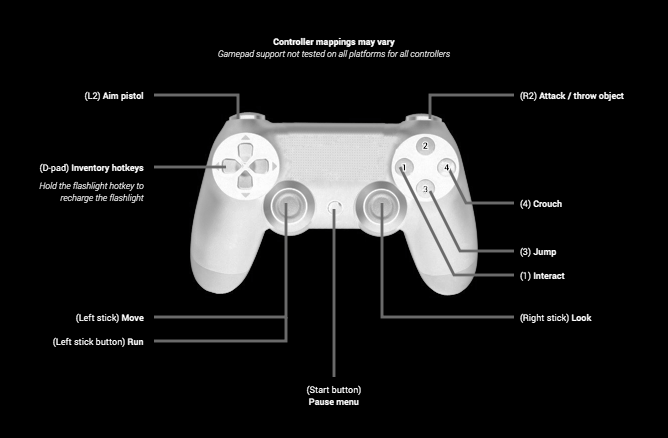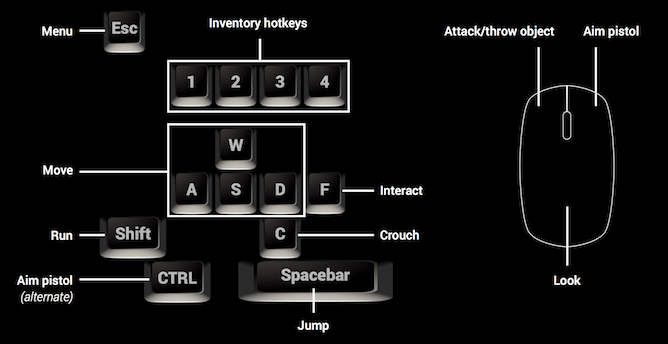 KNOWN ISSUES

General:
- Only tested on OSX, with a PS4 gamepad.
- No brightness setting.
- No sound.
OSX:
- CRT effect causes slowdown on Retina displays when played at high resolutions.

Windows:
- Things are a bit bright on the Windows build. Turning on the CRT effect helps.
- Stamina bar on the HUD doesn't show current stamina.

Download
Click download now to get access to the following files:
Dreadful Quiet Environment Demo - OSX.zip
26 MB
Dreadful Quiet Environment Demo - Linux.zip
40 MB
Dreadful Quiet Environment Demo - Windows.zip
23 MB